Guidelines and Recommendations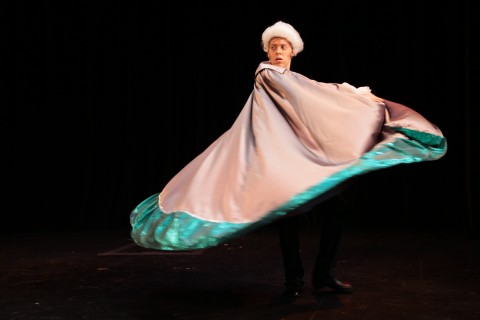 Welcome to Holt Ballet Conservatory. We are located at St. Joseph's Cultural Center, 410 South Church Street (in the Chapel), Grass Valley, Ca 95945. Phone 530 278 5131
See the class schedule for a calendar of scheduled classes.
Tuition fees are per month. All students are required to pay an annual registration fee, billed separately, once per year ($30.00 for individuals or $45.00 for families). Drop-in classes are NOT subject to a registration fee.
Pre-Ballet classes are 45 minutes, Ballet IA classes are 1 hour in length, Ballet IB classes are 1 hour and 15 minutes in length, and all Ballet II and Ballet III classes are 1 hour and 30 minutes in length.
• Beginning Ballet (Levels Adult IA/B, IA and IB) is designed as an introduction to ballet, whether for a child or an adult. Level IA is for the student new to ballet. Level IB is for the student who has taken ballet classes for a minimum of one year. Level IIA is a transition class, introducing concepts and steps to prepare the student for Level II.
• Beginning/Intermediate Ballet (Level II) is designed for the student who is studying a minimum of two classes per week and has acquired strong technique. This level may also include pre-pointe curriculum.
• Intermediate/Advanced Ballet (Level III) is designed for the student who is studying a minimum of three classes per week. This level may also include pointe curriculum to students enrolled in a minimum of 4 and a one half hours of ballet training per week. HBC encourages its pointe students to train six to eight hours per week.
Holidays, 2016/2017
Holt Ballet will be closed on Monday September 5, Thanksgiving November 24, 25, Christmas Break December 19 – January 2,  Spring Break April 10 -14, and Memorial Day, May 29, 2017.
Please contact us with any questions.