Three Acts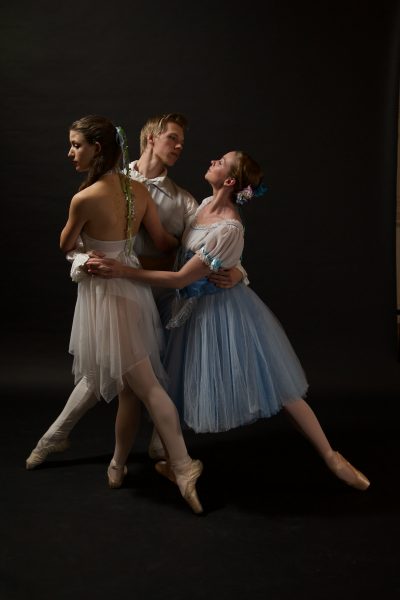 Holt Ballet Conservatory Spring Season 2016 presents Scenes from Three Acts, a joyful collection of outstanding moments in classical ballet.
The three ballets (Midsummer Night's Dream, Giselle, and Don Quixote) represent joyful and entertaining repertory executed by highly skilled professional, pre-professional and amateur dancers. Trained with expert guidance under the watchful eye of Yelena Holt, HBC dancers offer inspiring talent and delightful entertainment.
The performance brings to life Act I of each ballet. The sets, music, costumes, and expertly crafted dancing embody the exuberance of the original choreography. Titania and Oberon's battle for power (Midsummer Night's Dream), Giselle's innocence and trust, Kitri's sassy courtship (Don Quixote), unfold with joy in each 30-minute act.
HBC welcomes back to the stage professional dancers Amy Frost Schultze and Kermit Allen. Ms. Frost Schultze has danced professionally for Southern Ballet Theater, FL; Charleston Ballet Theater, SC; Roanoke Ballet Theater, VA and Northwest Florida Ballet, FL and most recently was a principal dancer with Northwest Florida Ballet. Ms Frost Schultze is compelling in the title role of Giselle. Her pointe work and acting ability attack the choreography with vigor and finesse. Mr. Allen danced with Ballet Austin and Diverse Space Dance as well as Sacramento Ballet, performing in Stars and Stripes, Firebird, Carmina Burana and the Nutcracker. Mr. Allen's Oberon commands center stage with his powerful stature and skillful partnering. These incredible artists are on staff with Holt Ballet and contribute greatly to the training and accomplishments of the conservatory students.